The Challenge Feed
How can we make it easier for players to track their Challenge Series progress? Can we help them find the challenges that are important to them and their styling habits? Currently players spend 60% of their session styling and dressing-up but they want to spend even more time doing so. How can this time be increased, and how can we get them into styling faster?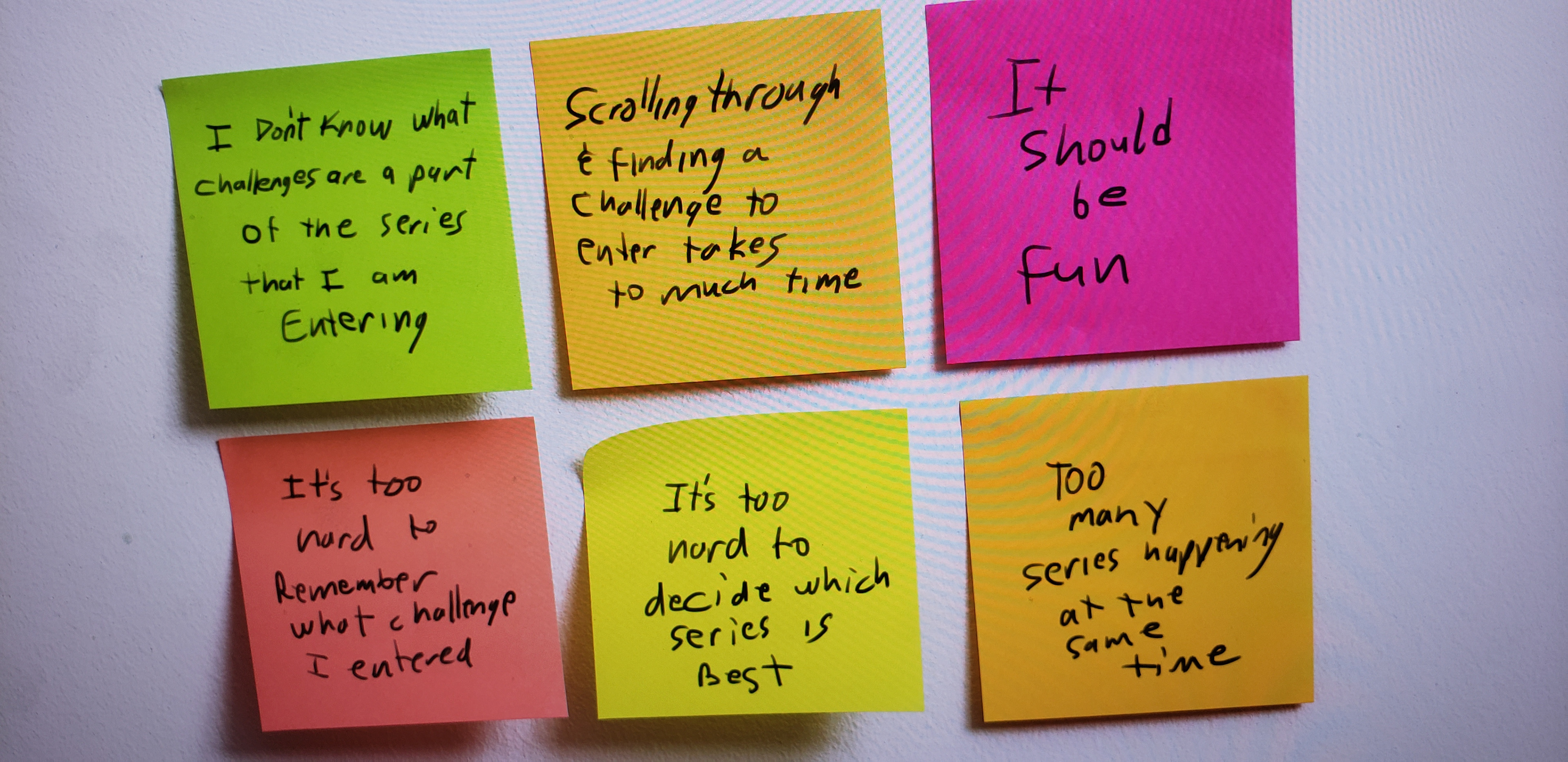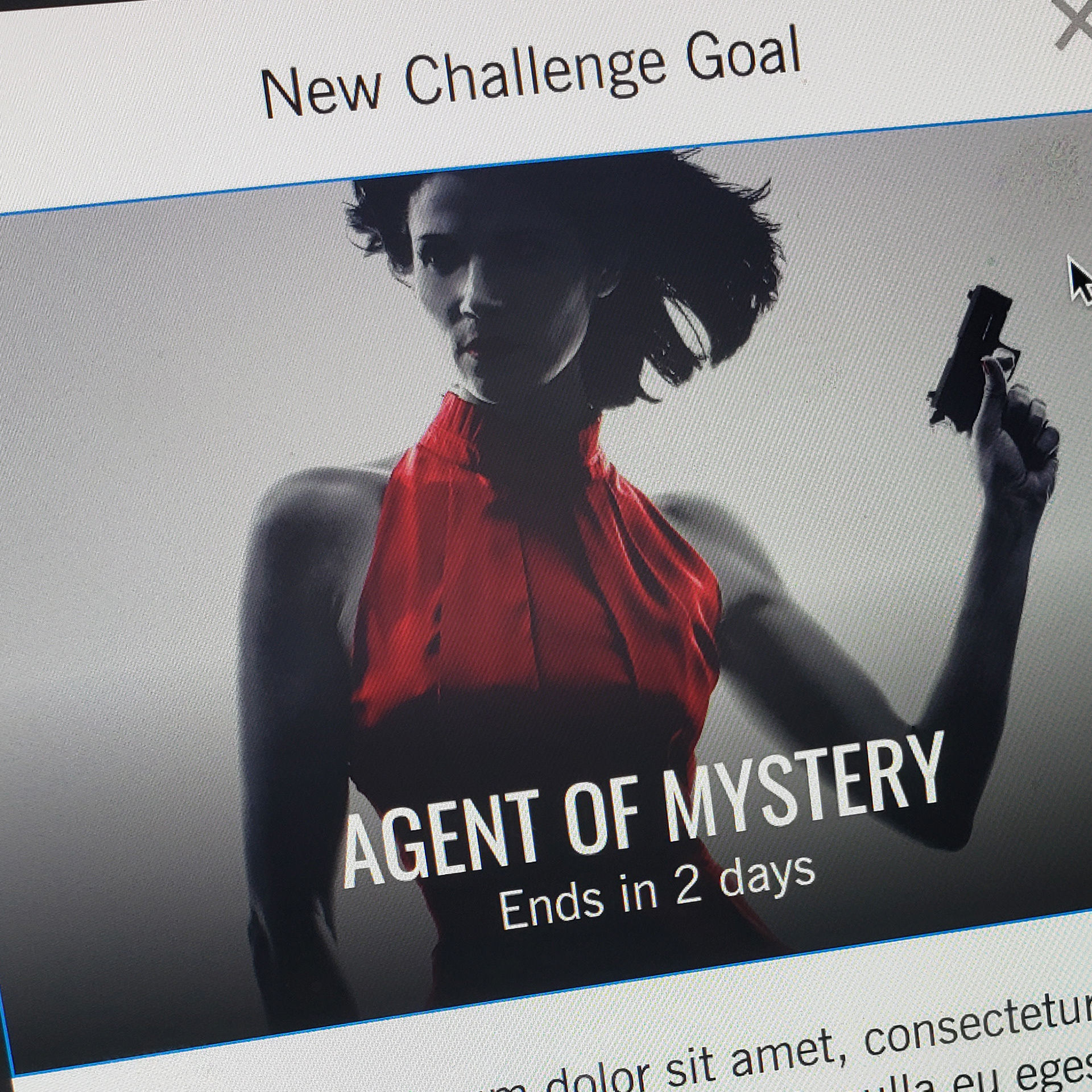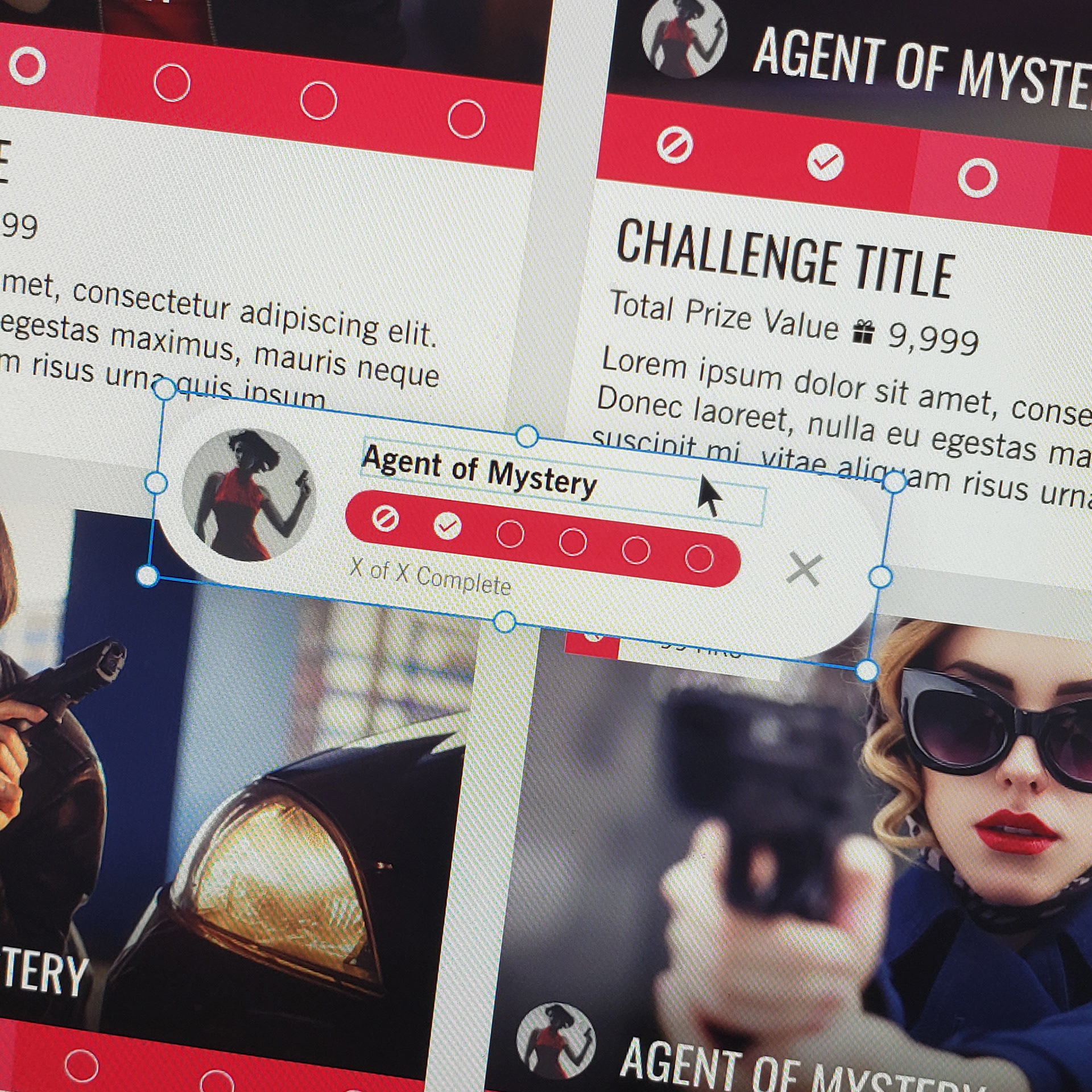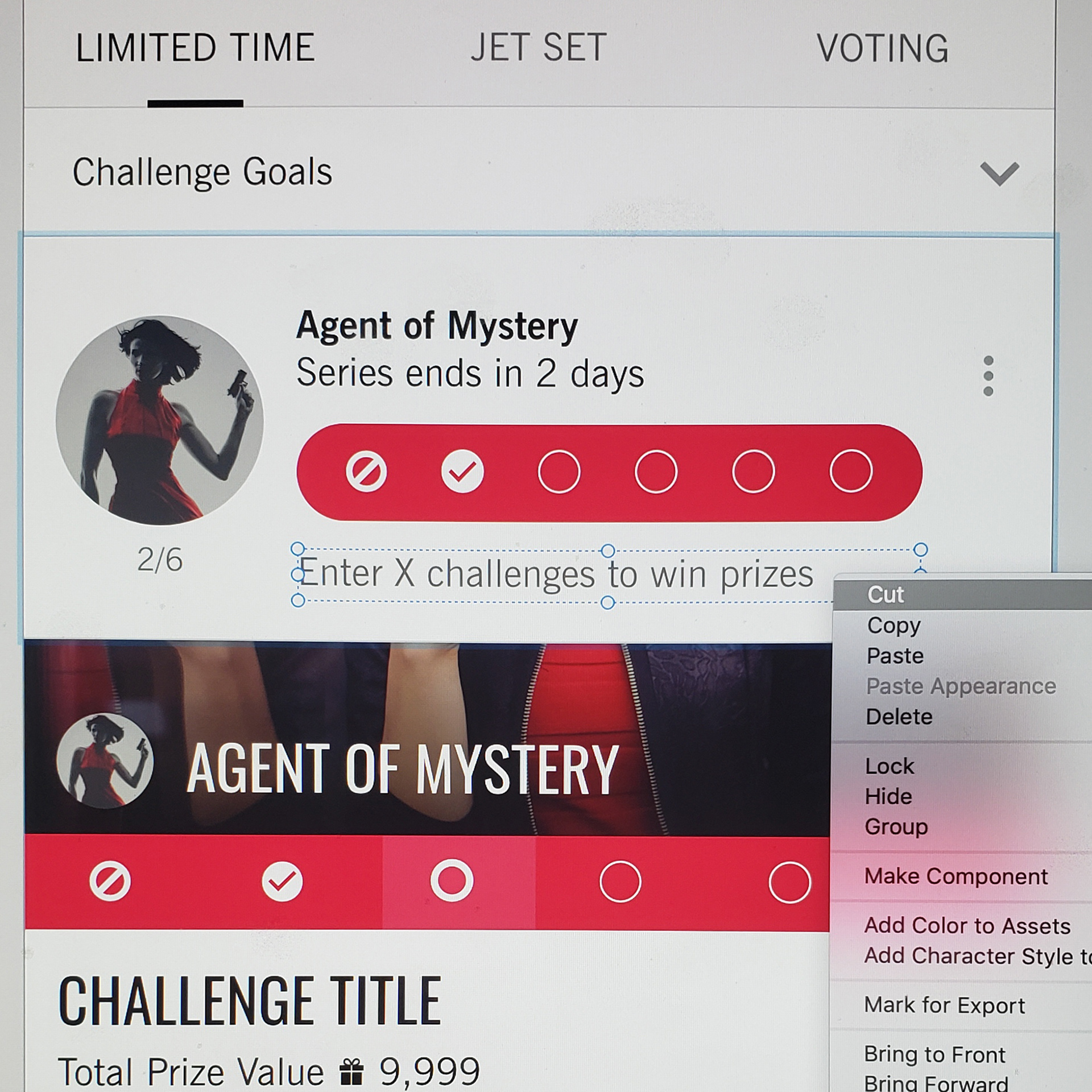 Combining the needs of our users with the goals of the product, content, and marketing teams we developed component based UI that could be reused in multiple areas of the game. Some key enhancements were: Uniting Series Challenges with a series icon image, Uniting Series Challenges with curated images of similar theme and color tone, showing custom colored progress bar that tracks progress at all times, Shows progress flydown every time on styling completion, and more...

Our players are stars!
Big spenders should be appreciated and valued and their voices should matter. They are already advocates for the game so let's give them a platform to shape the community. Let's treat them like gold, like royalty and respect them in internal and external conversations. Who exactly are our players? What drives them to play and spend? Can we reference them in a better way?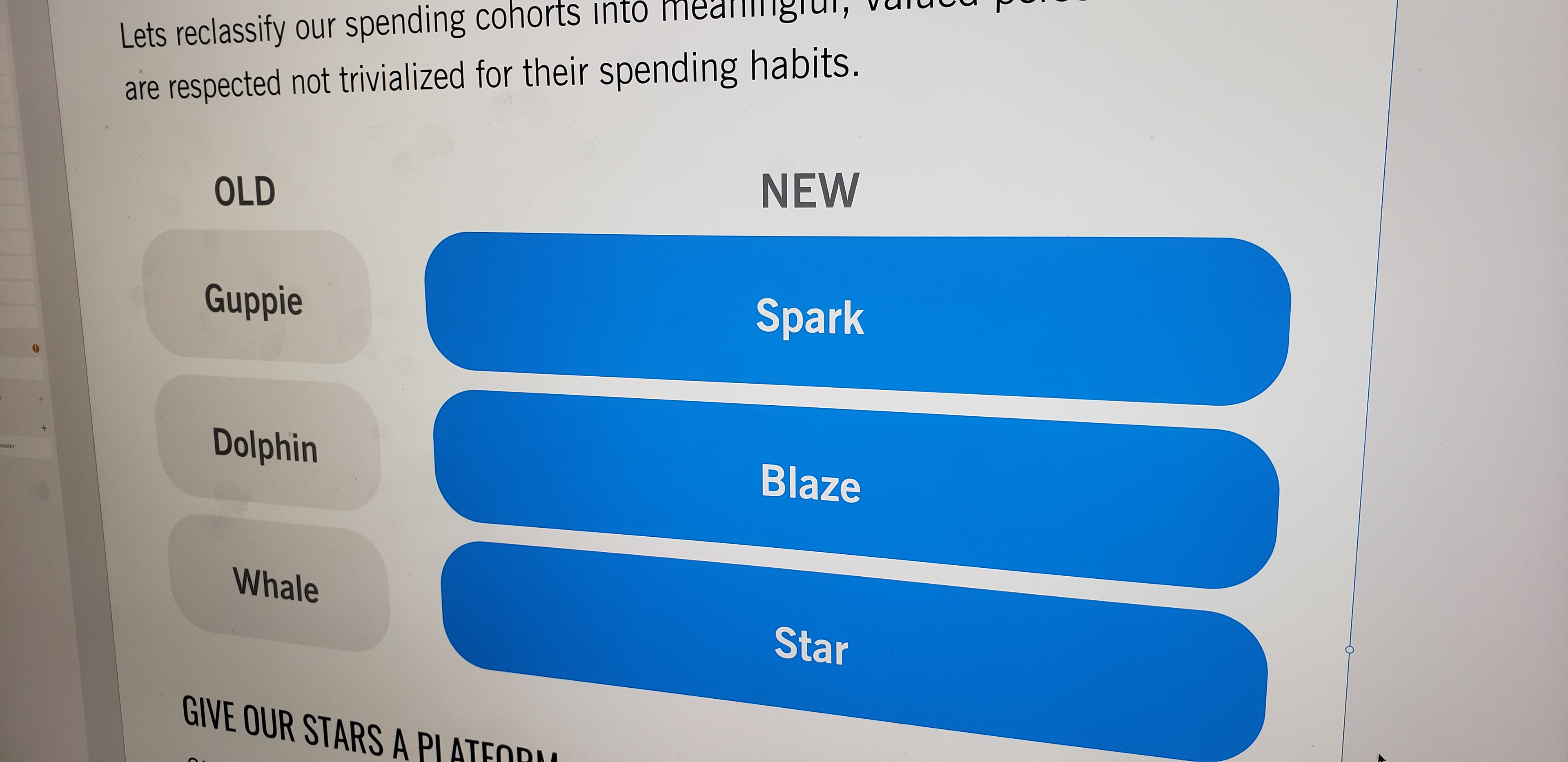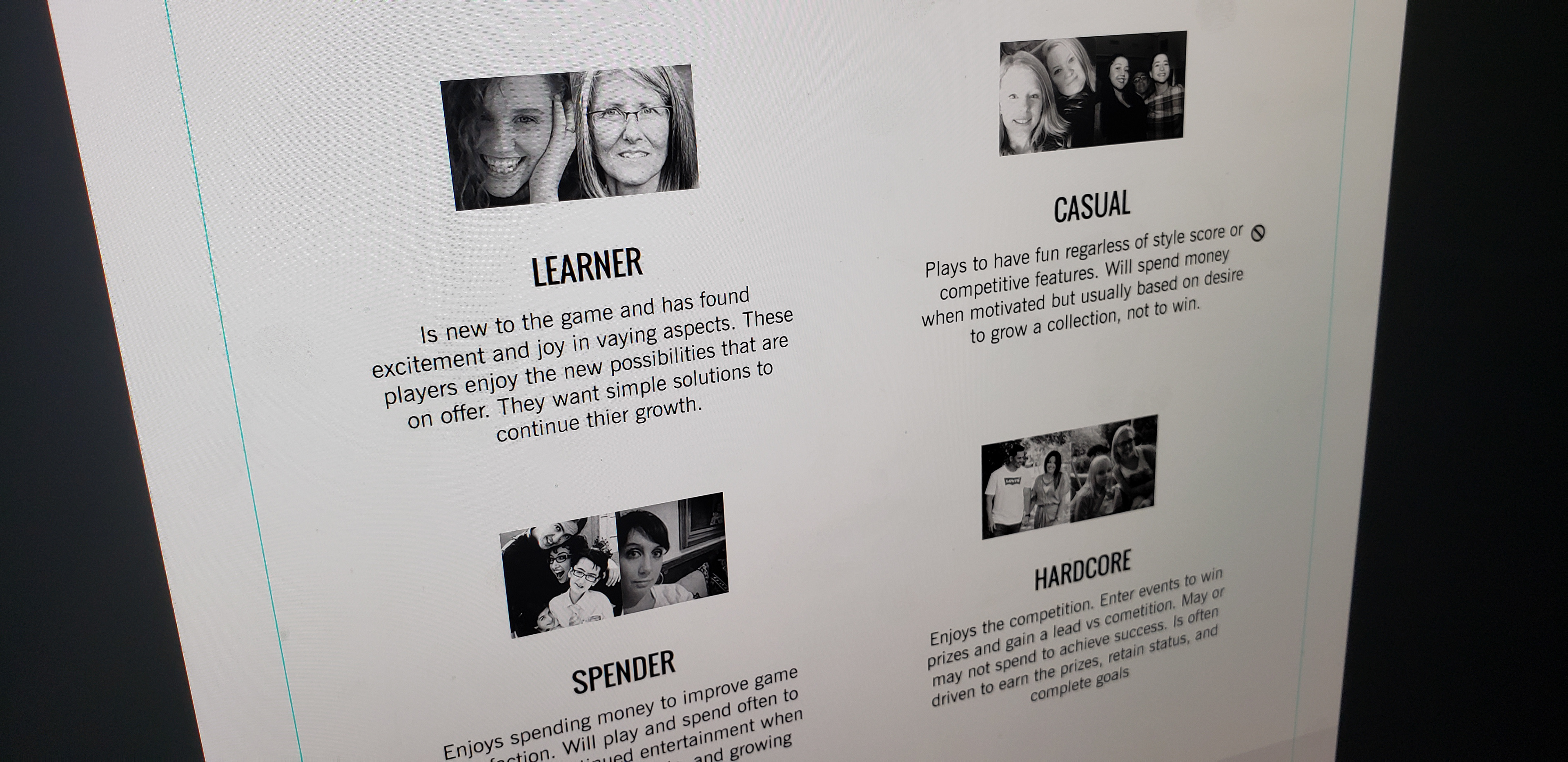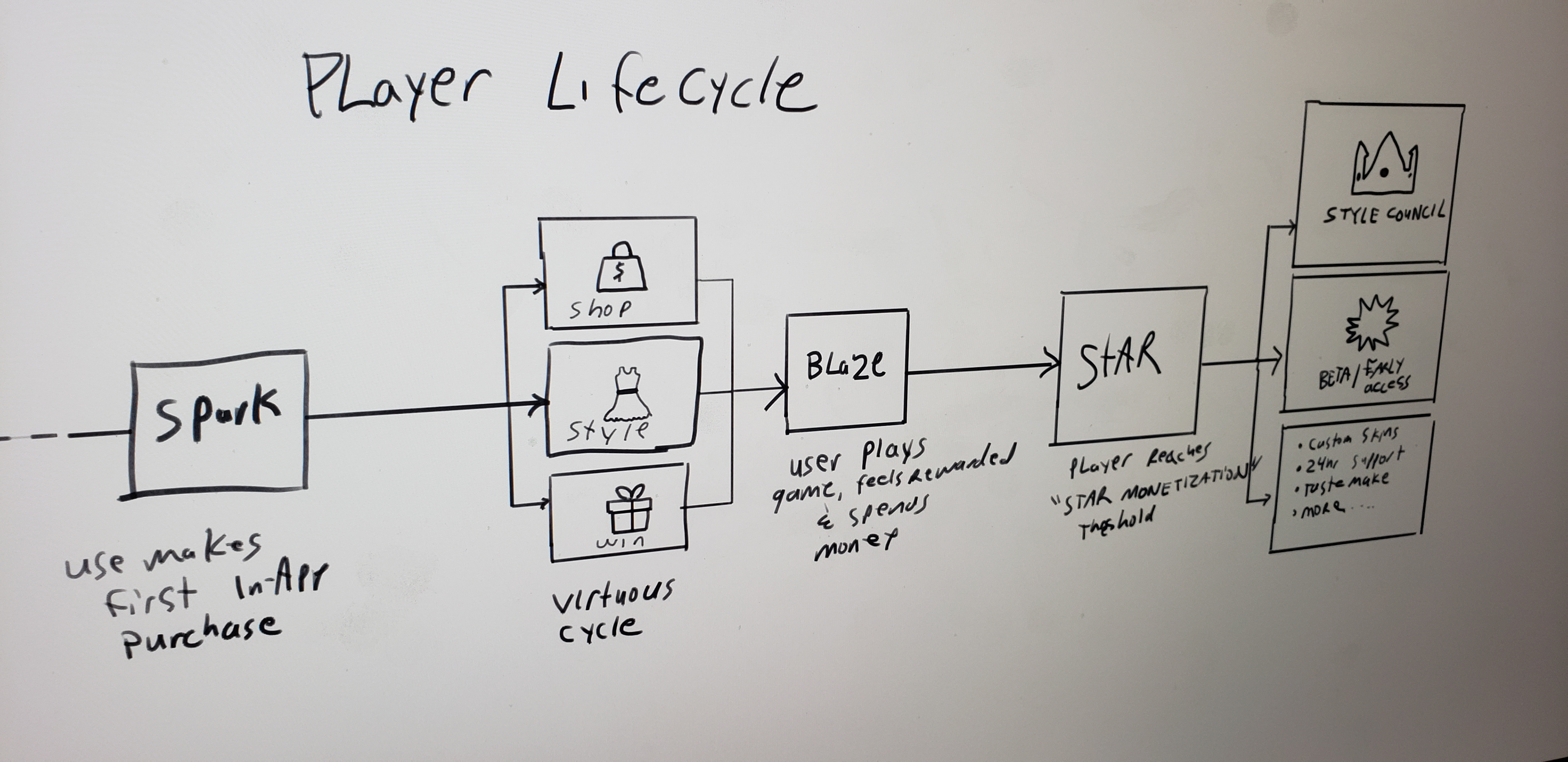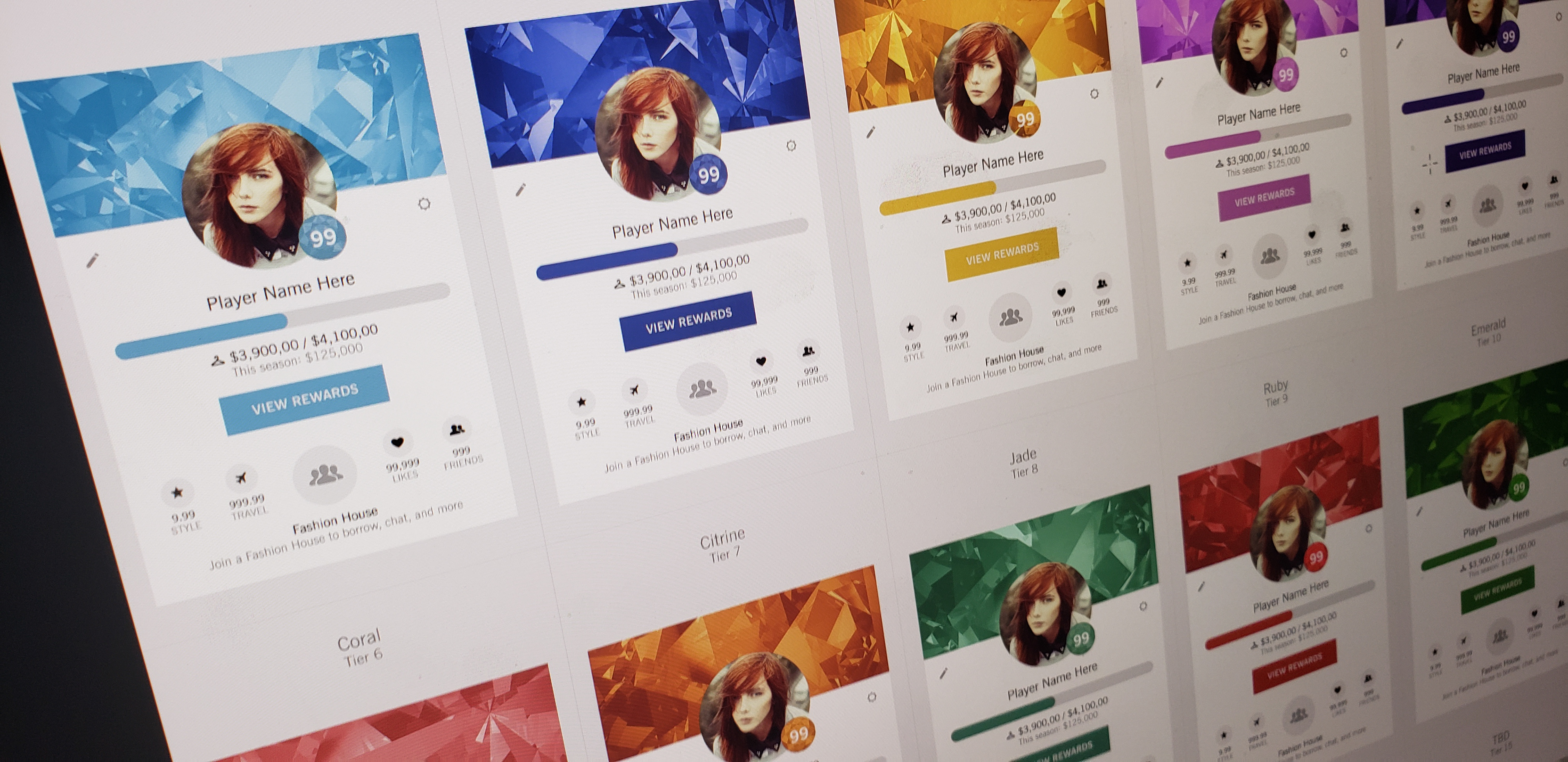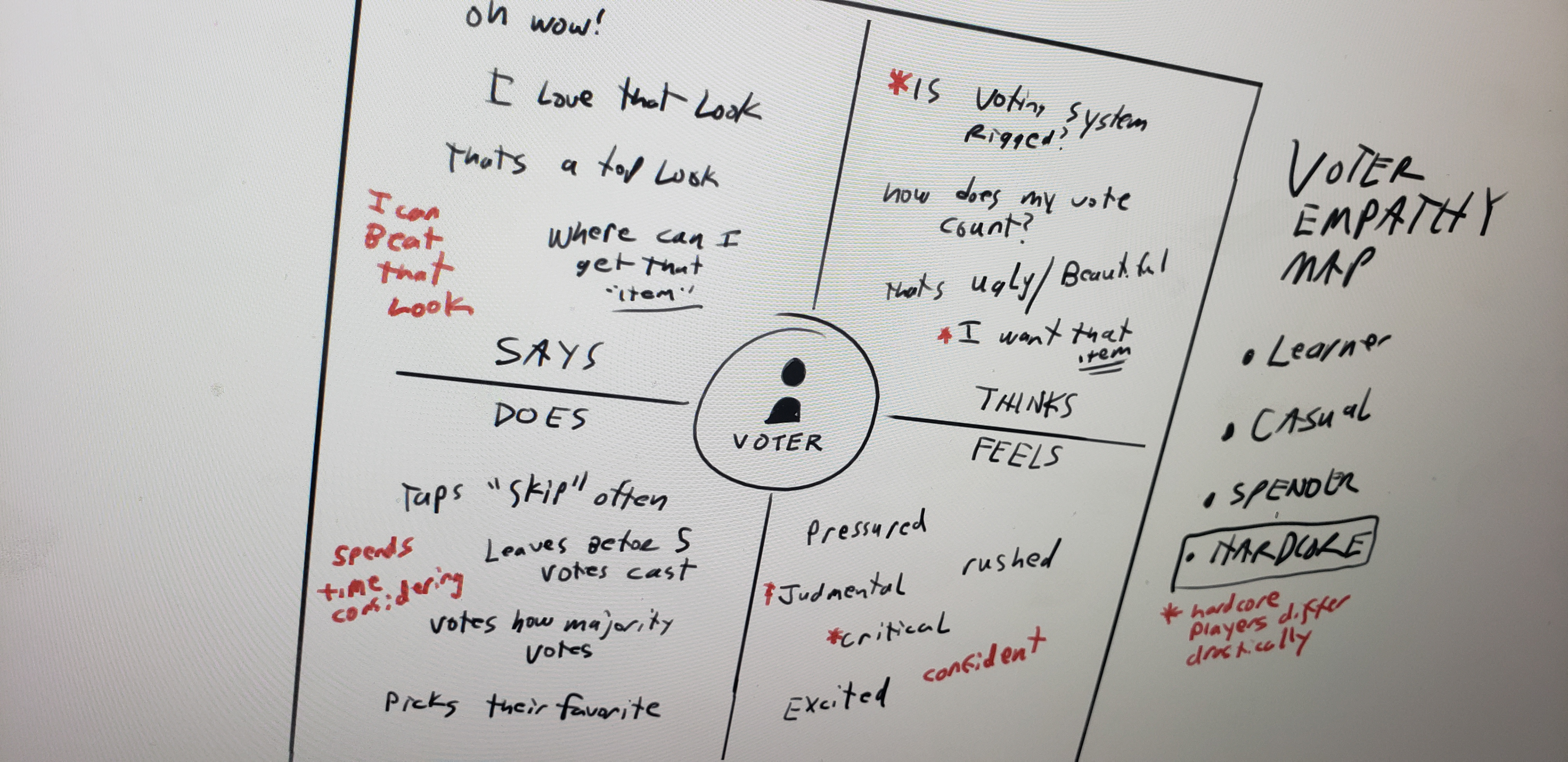 Don't be afraid of change
Covet Fashion was ever changing as a result of improved communication from our community. It was important to understand that the product will never be "perfect" and only through continued interaction and research can we improve the experience. Below are some demonstrations of mockups, wireframes and flows that have continued to lift revenue and player engagement incrementally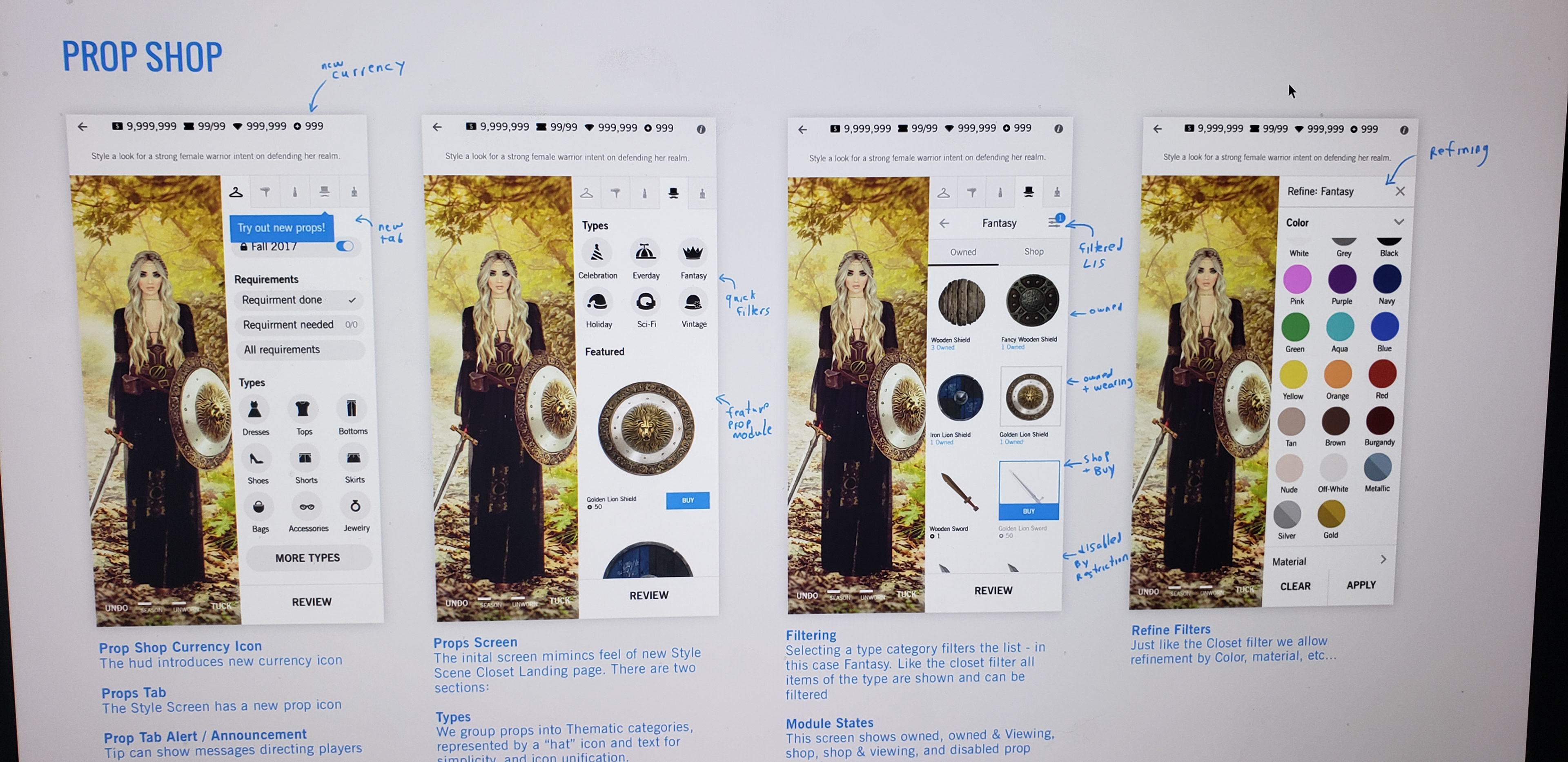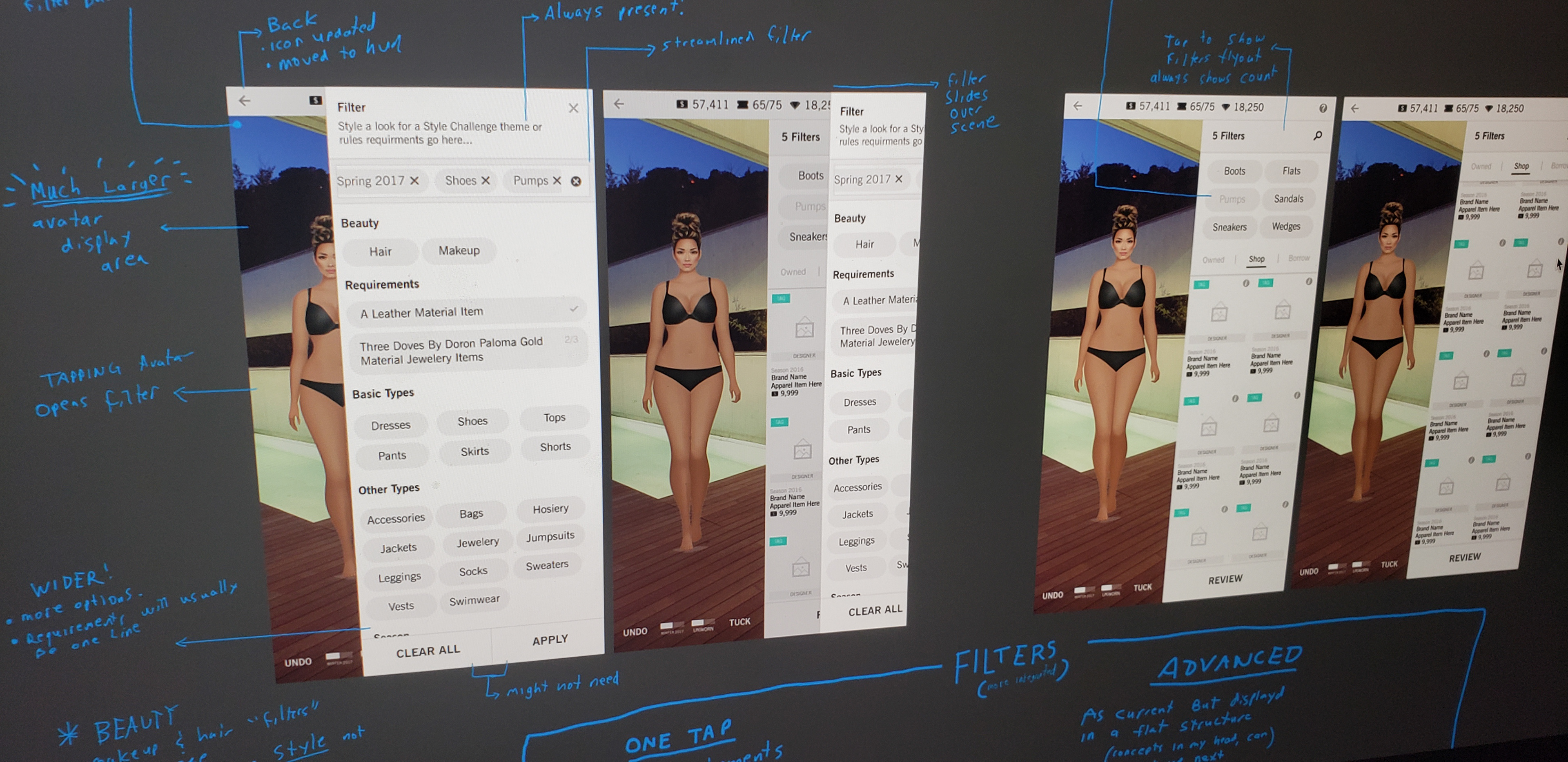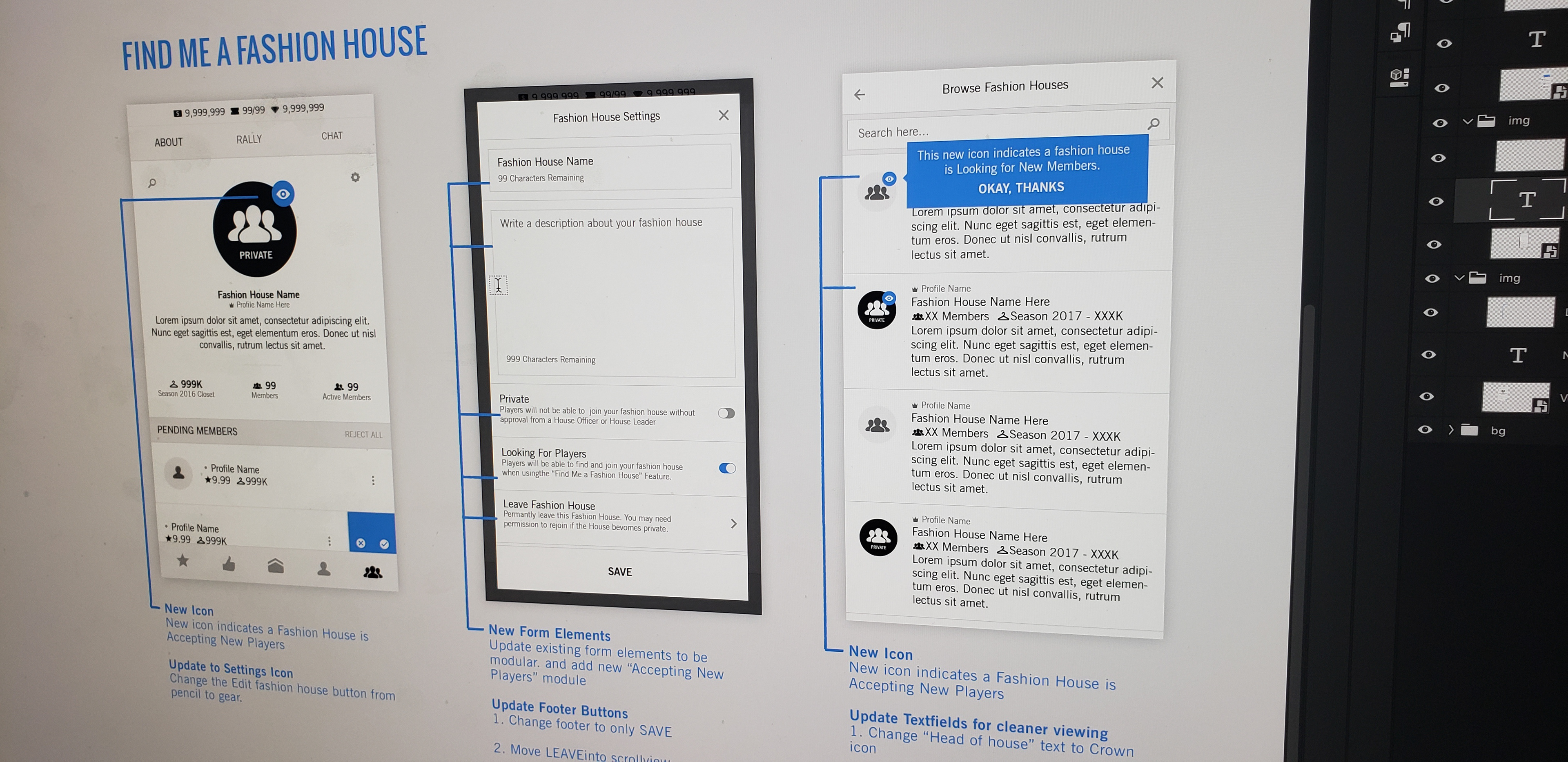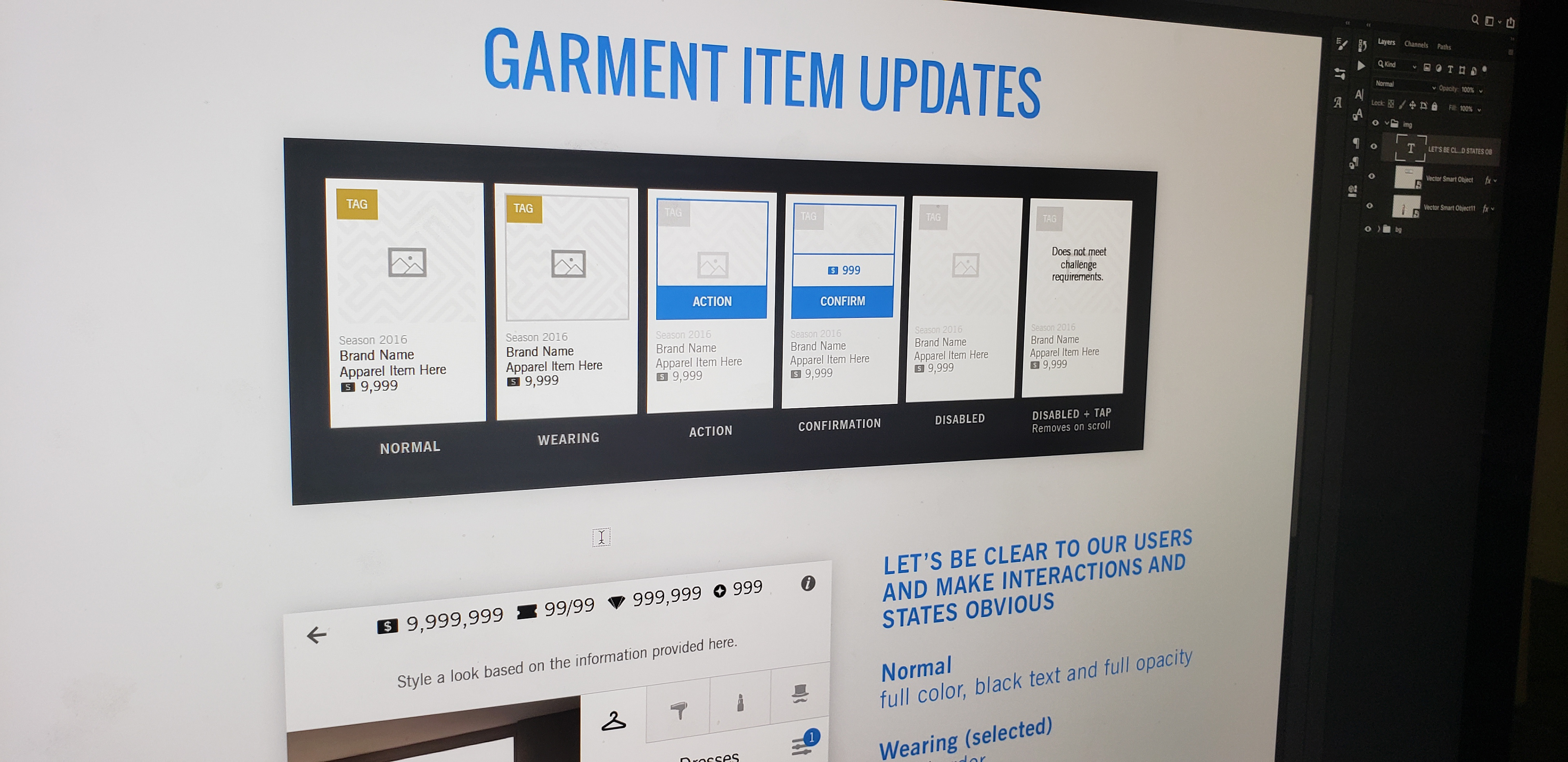 Sometimes wireframes were enough to convey a general flow or feature set improvement, but often more detailed images with notes were required. This helped ensure the Product team, Design team, Development team, and management team were all on the same page. These detailed images could then be attached to Spec sheets, Jira tickets, roadmaps and other internal documentation.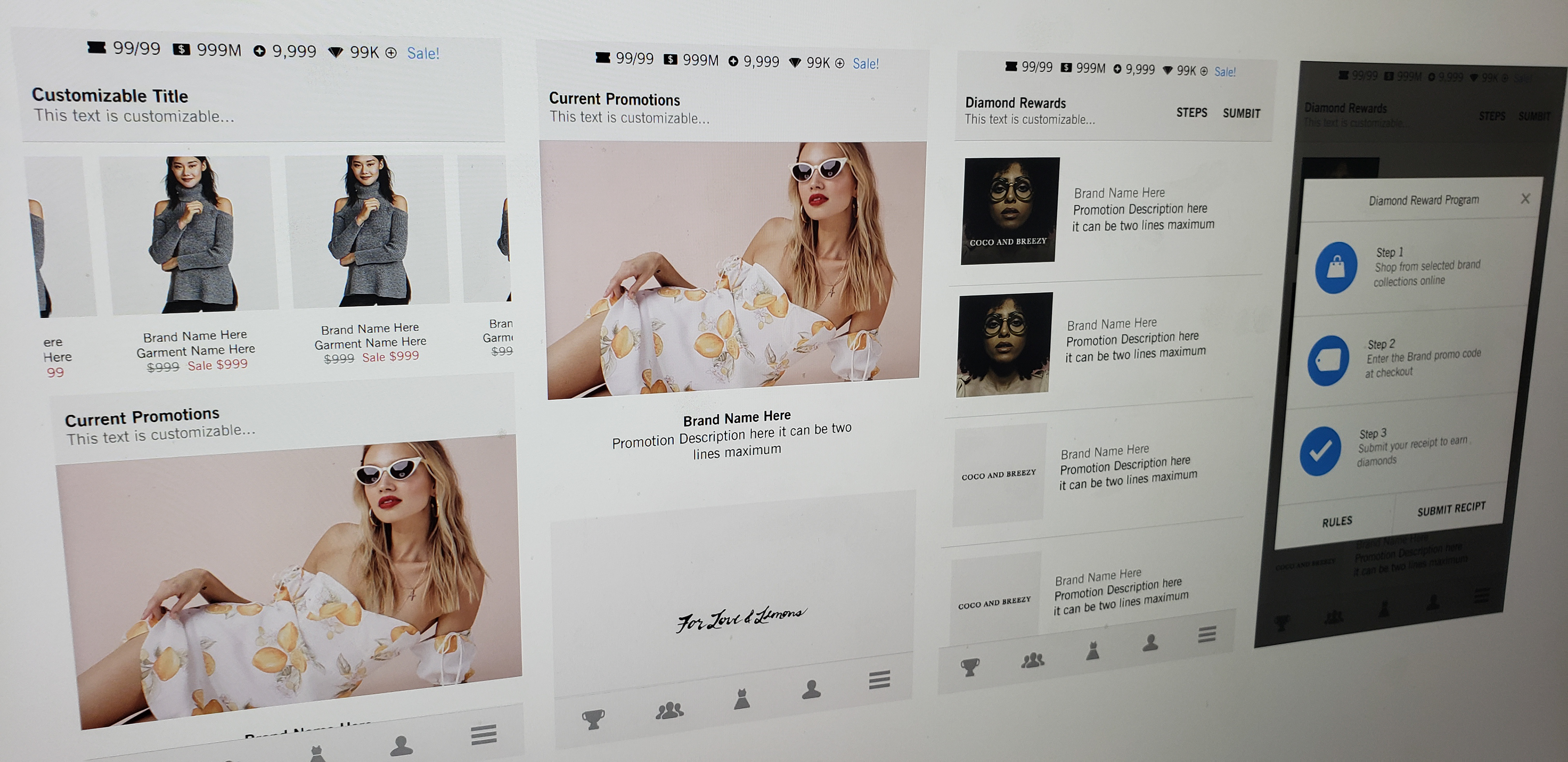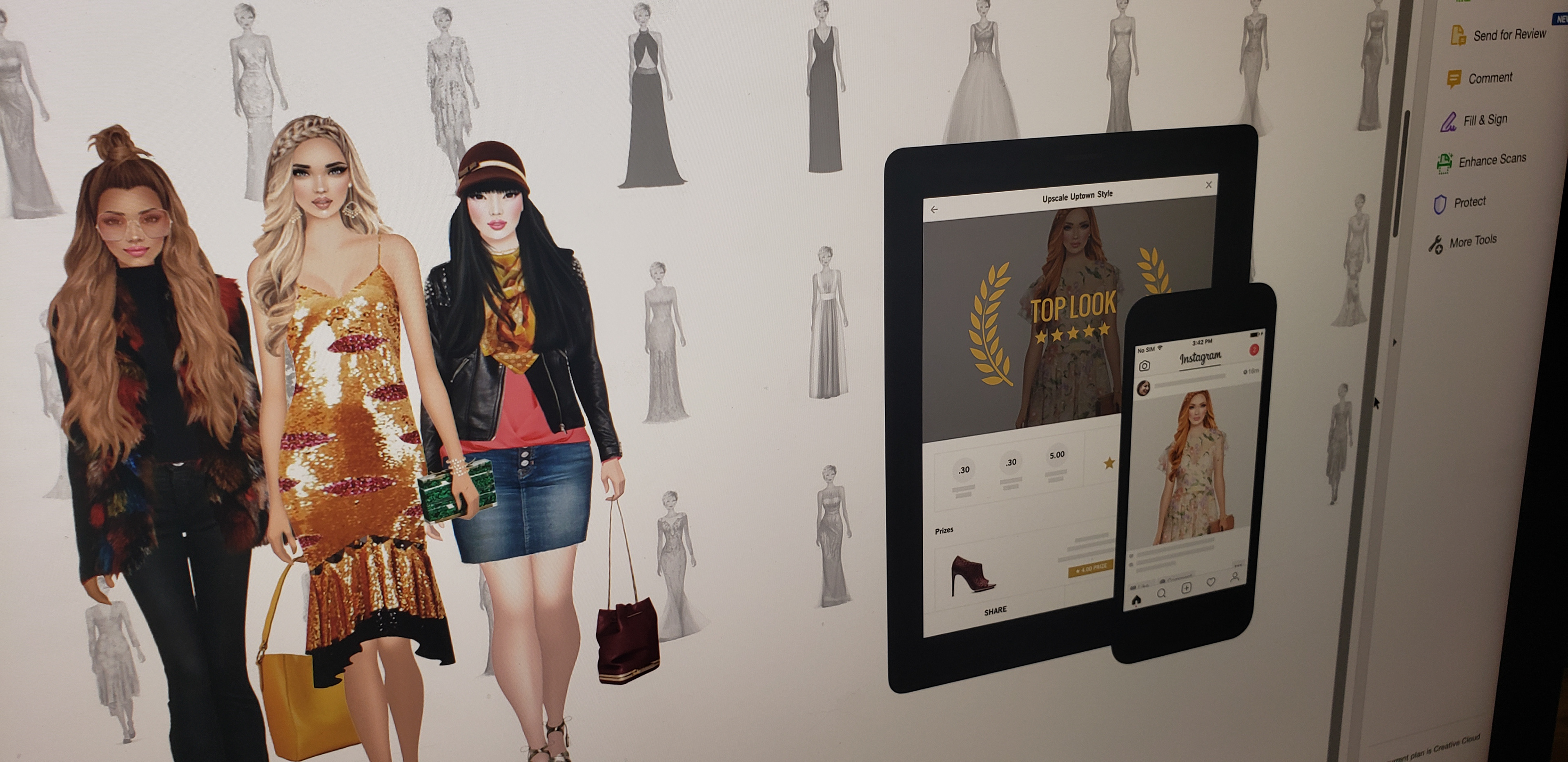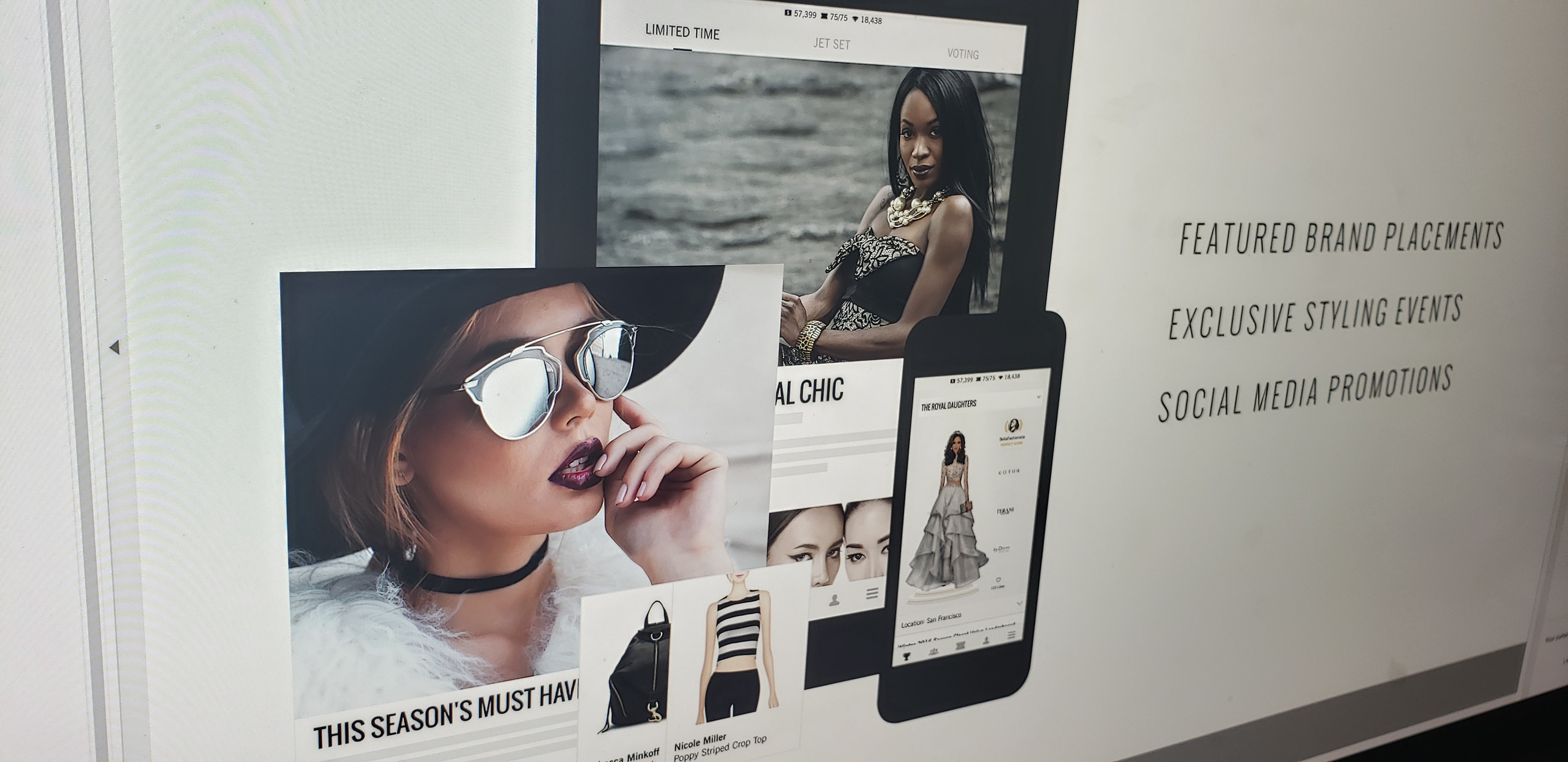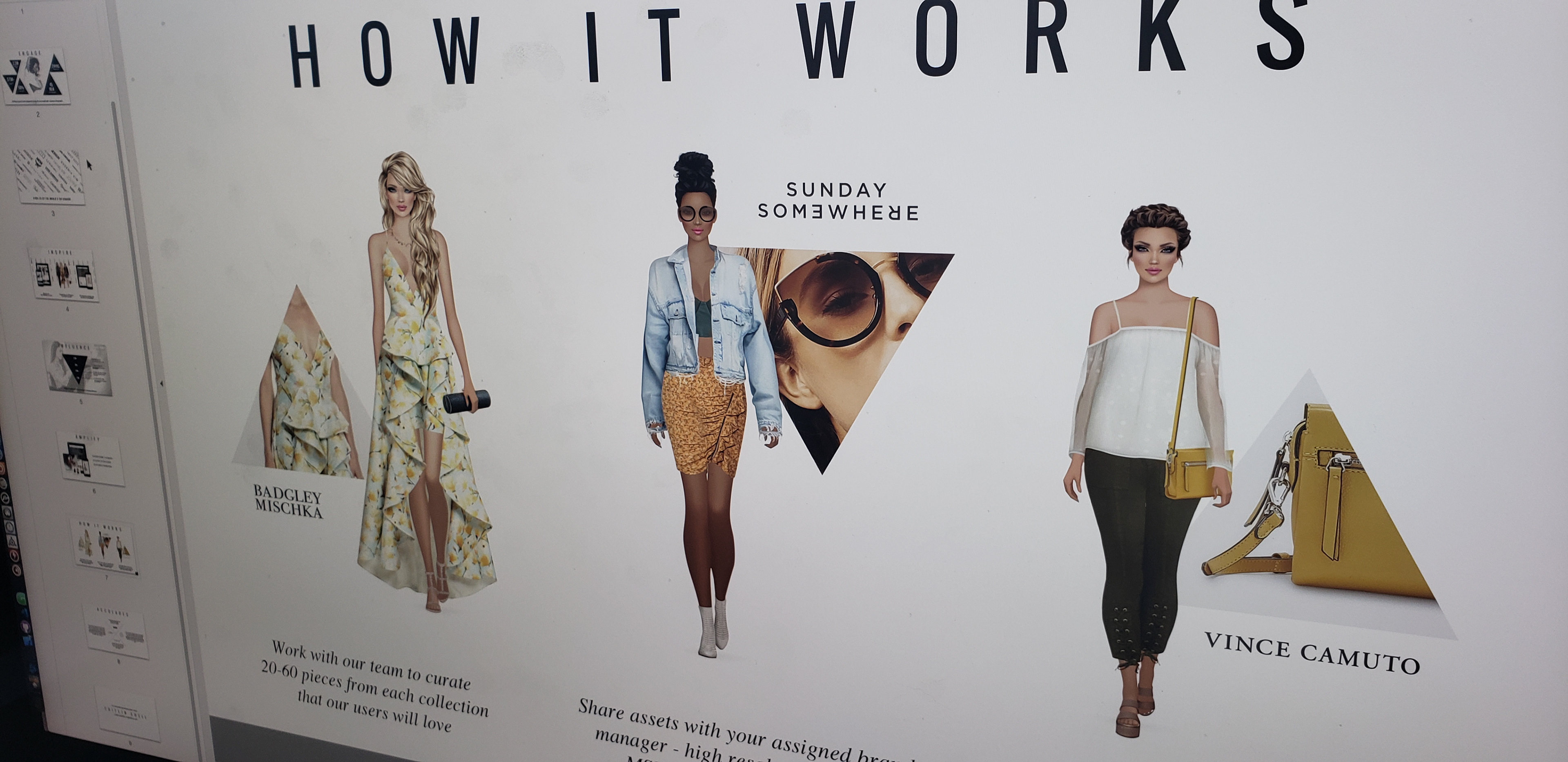 Covet Fashion also had to appeal to our Brand Partners. Often we would mock up ads or features in new game UI to help onboard the partner, and to show them how our platform would increase their discoverability, boost their current brand campaigns and more...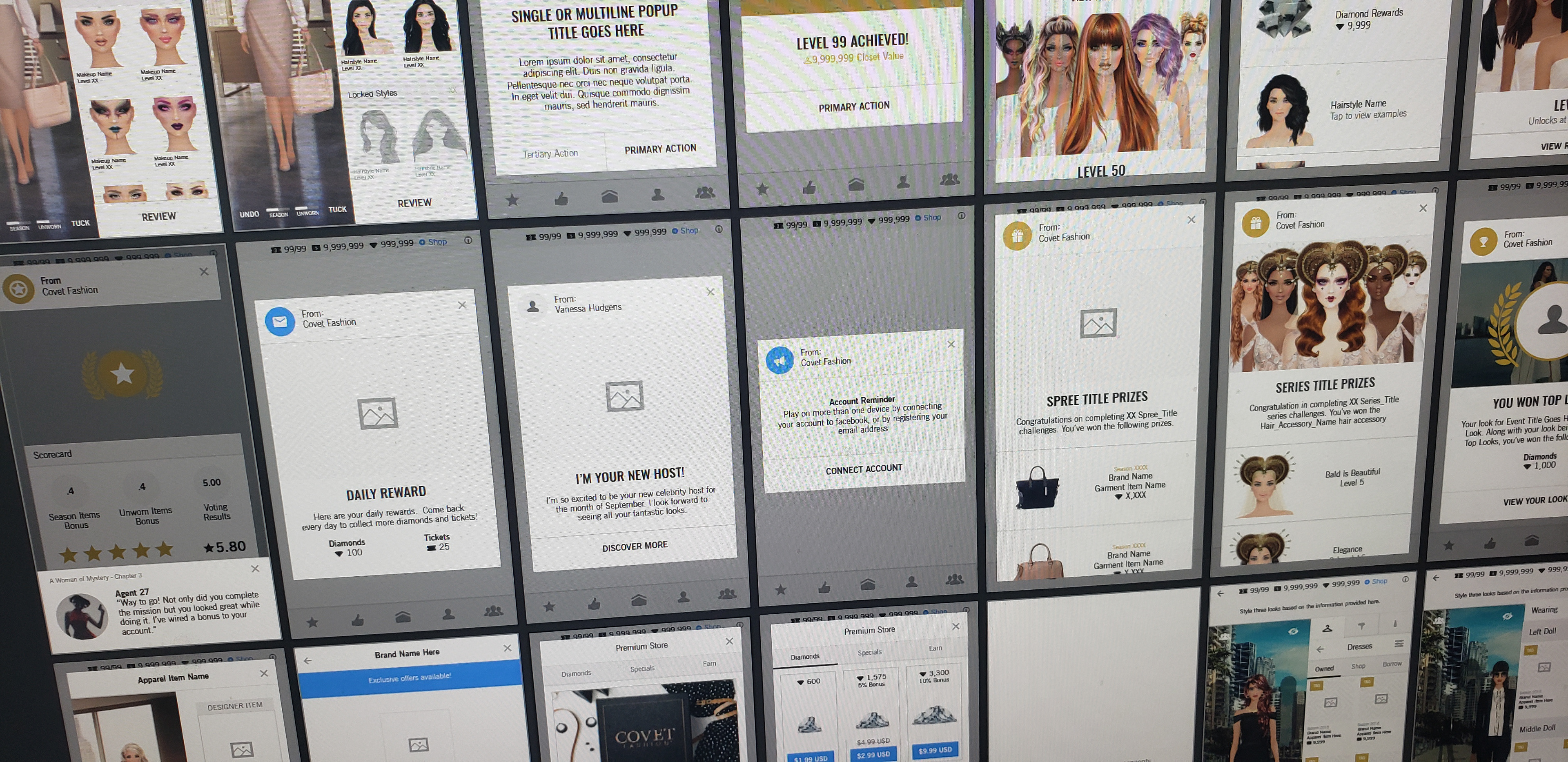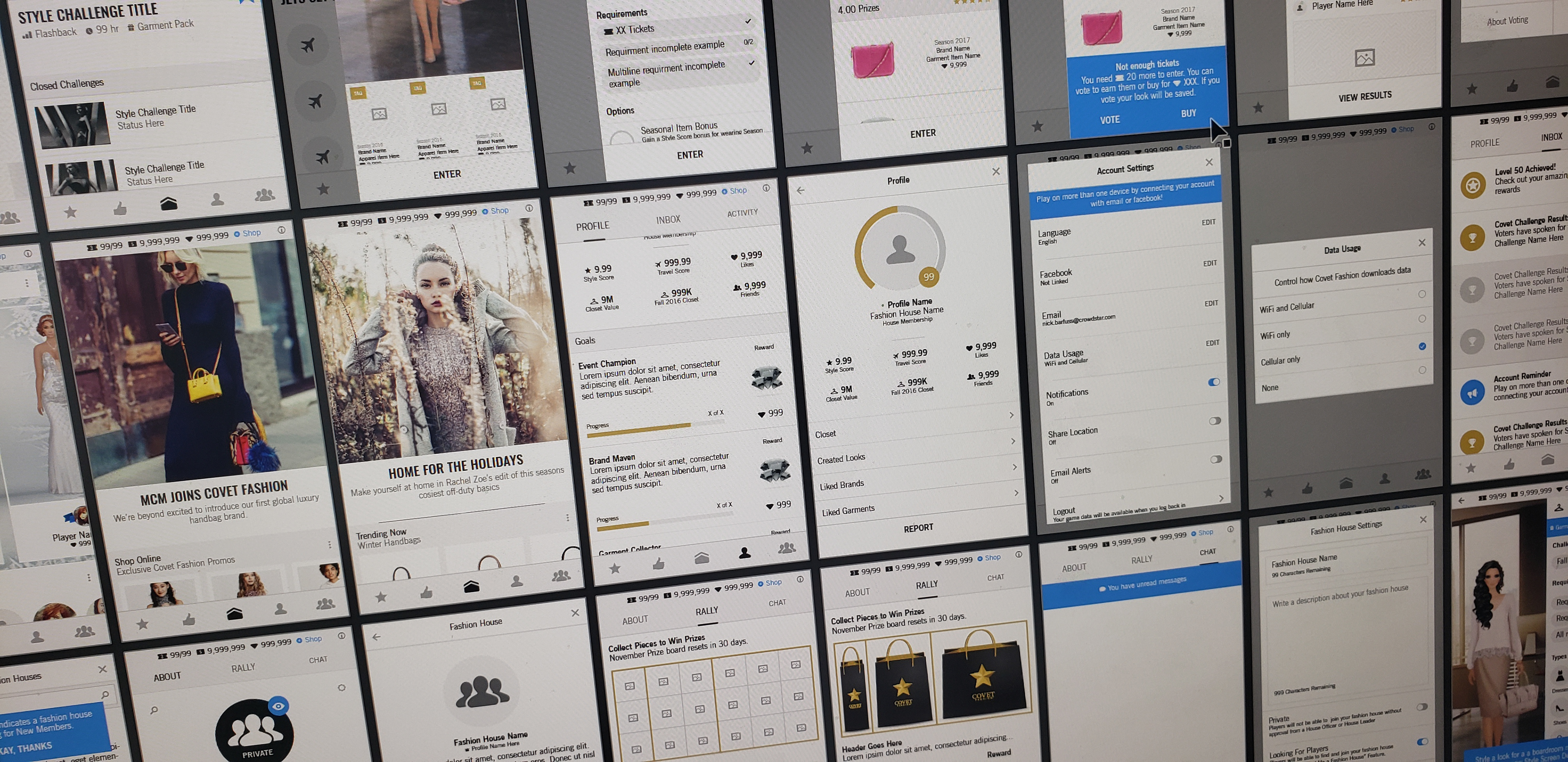 Since many screens in the game relied on very specific information a hybrid Mockup/Wirerame approach was taken to help identify layout issues. This helped when presenting to stakeholders, and to aid in faster prototyping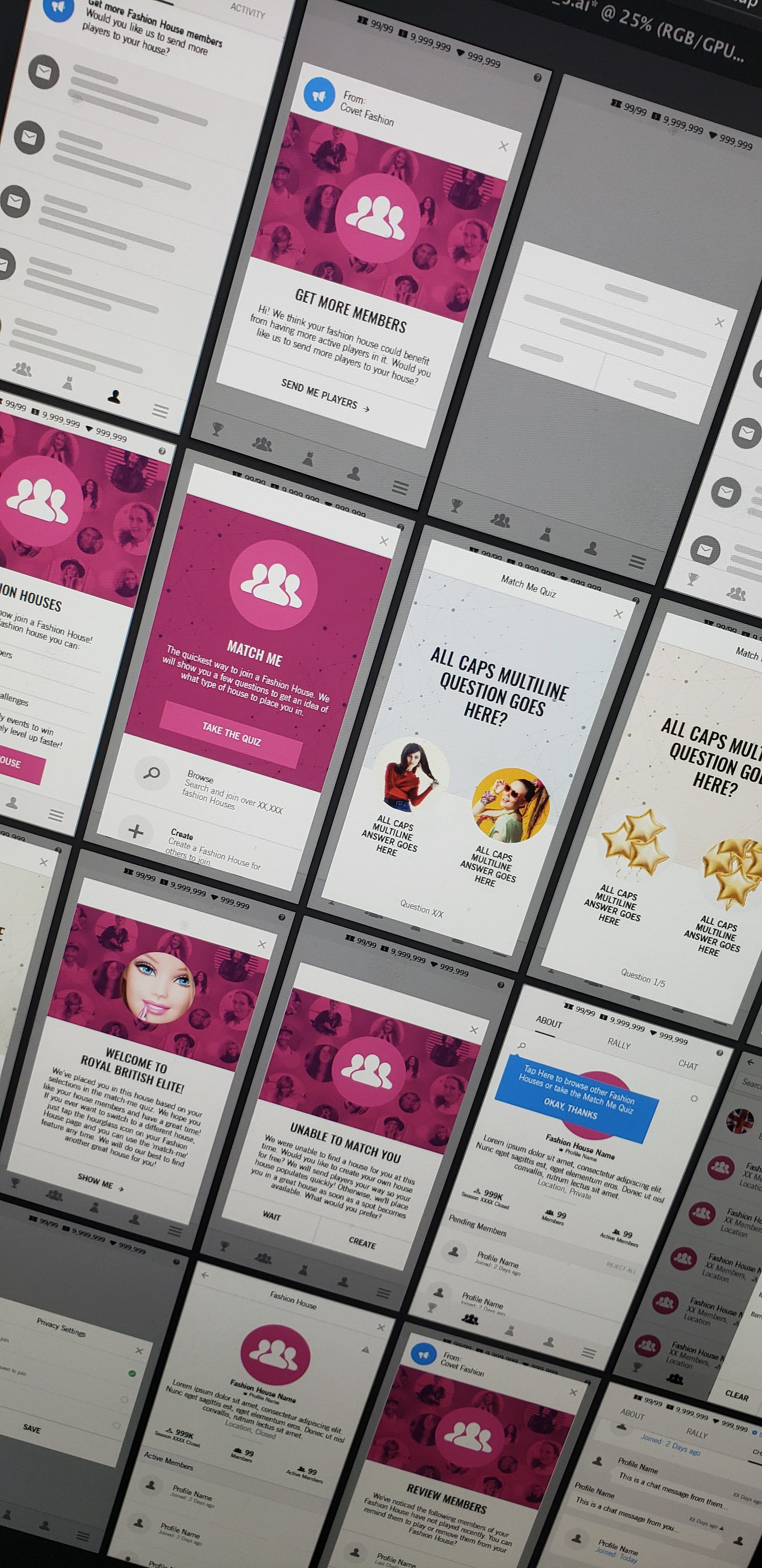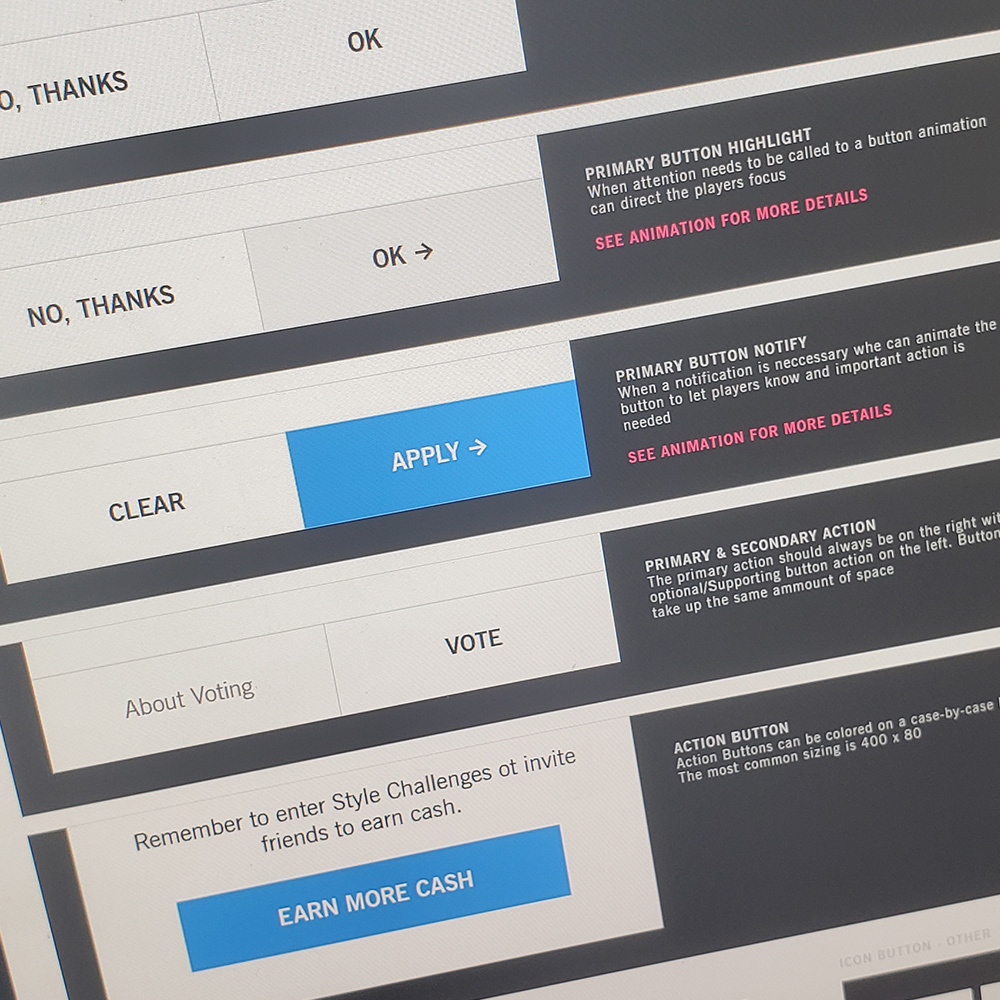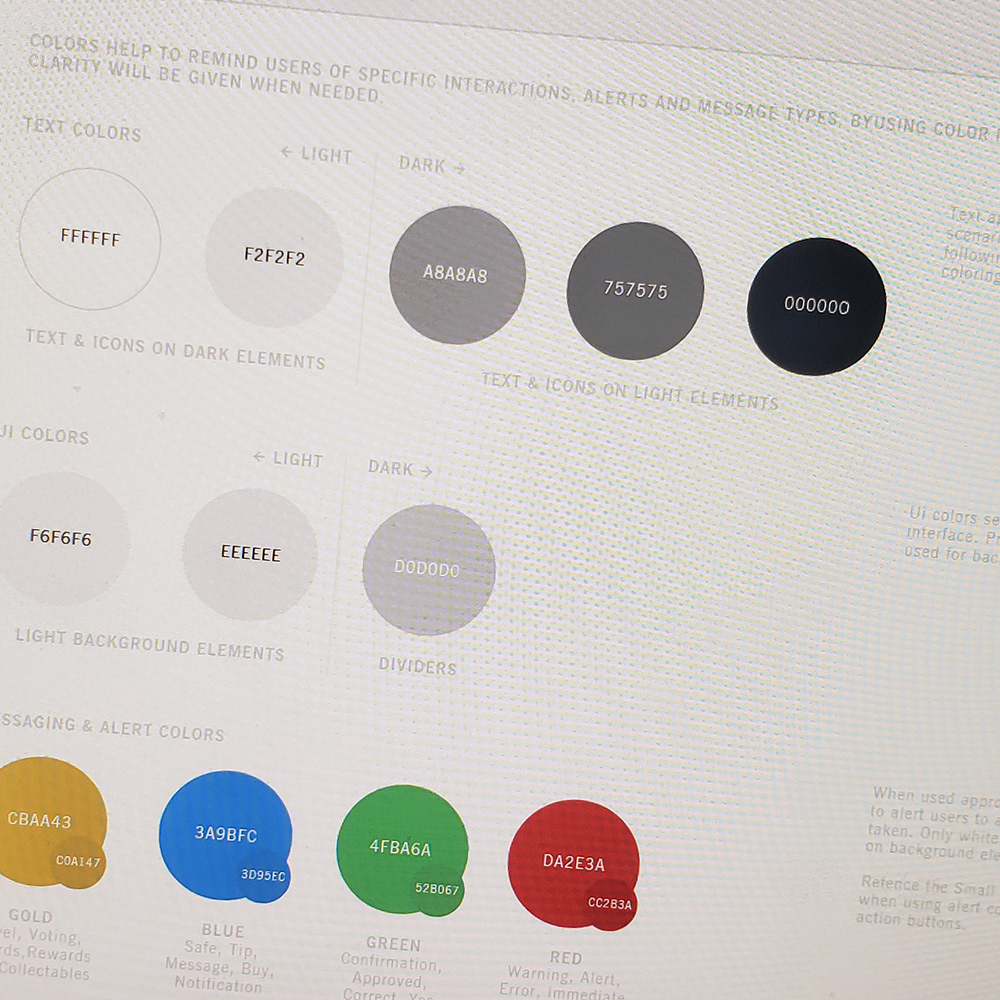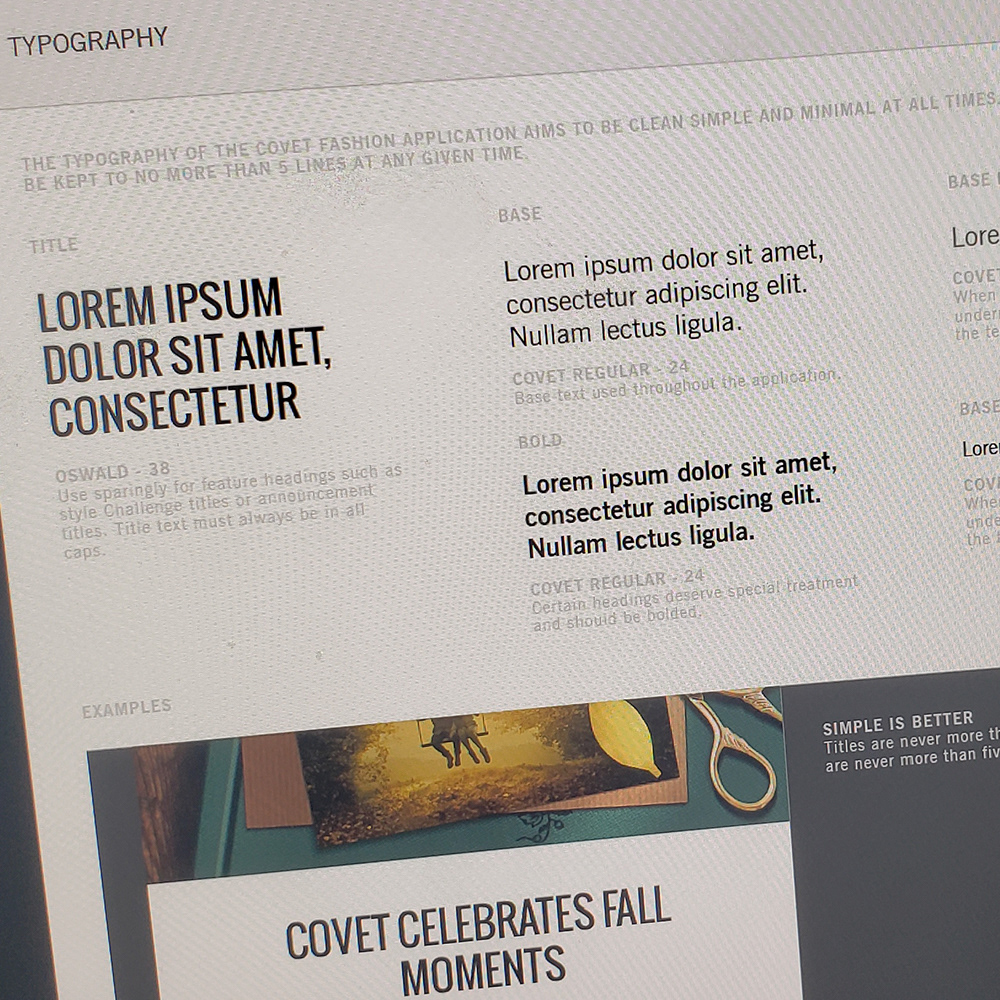 Having a clearly outlined and documented styleguide allowed new UI components to be created that not only felt like they belonged to the game, but kept users interacting without interruption or training
Then & Now
It is interesting to see how Covet Fashion Evolved over the years based primarily on feedback from players an information gleaned from UX research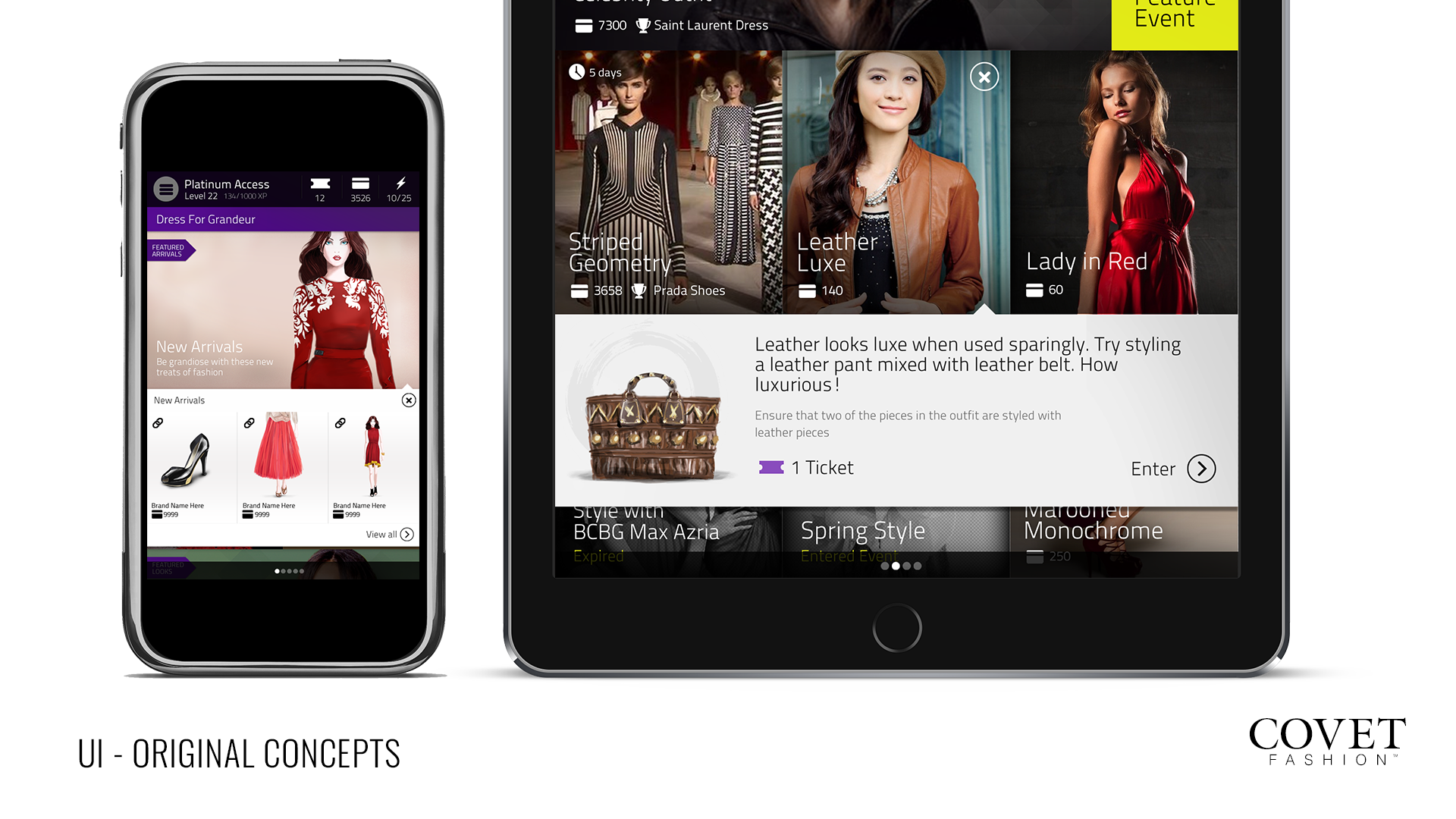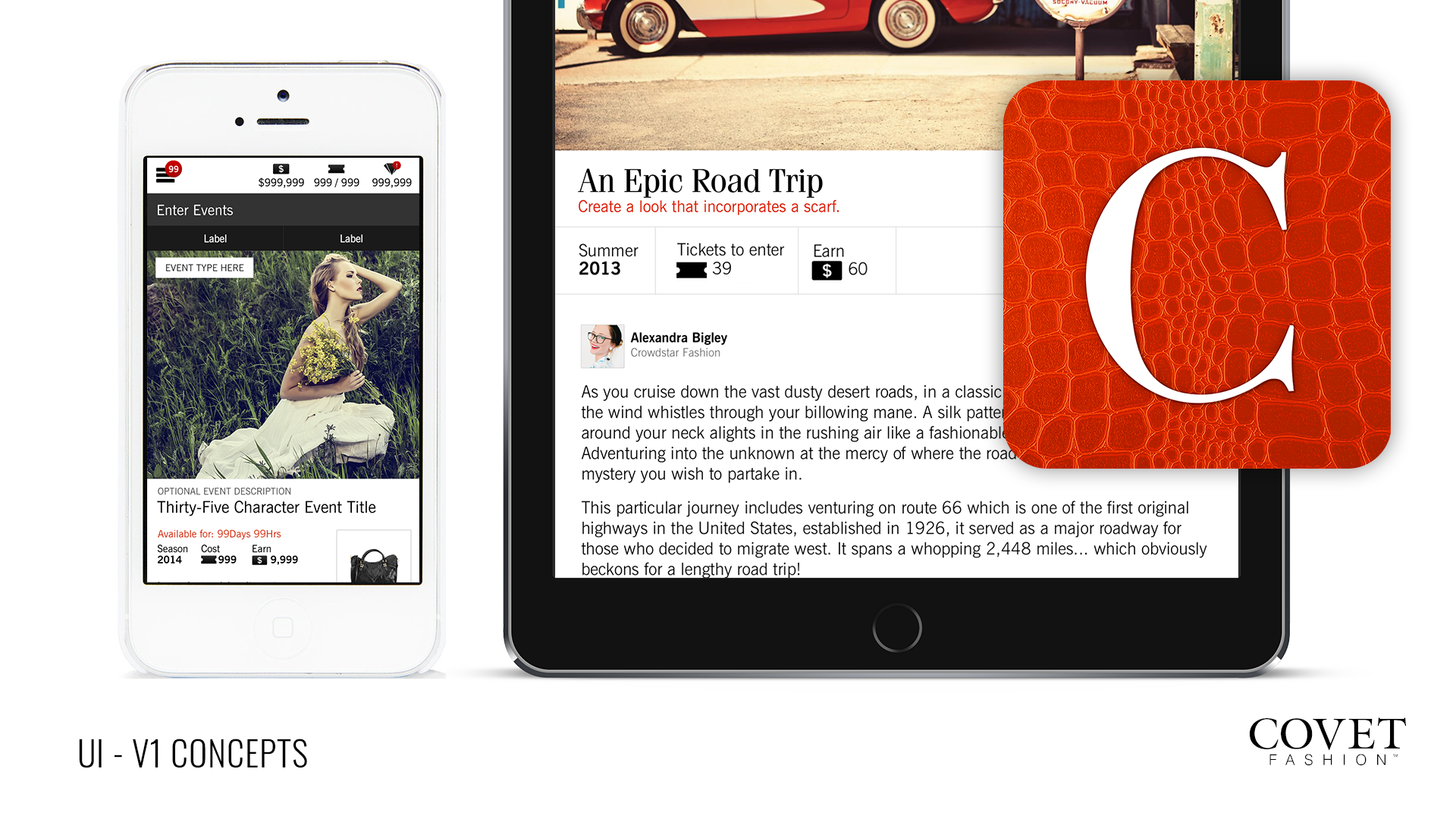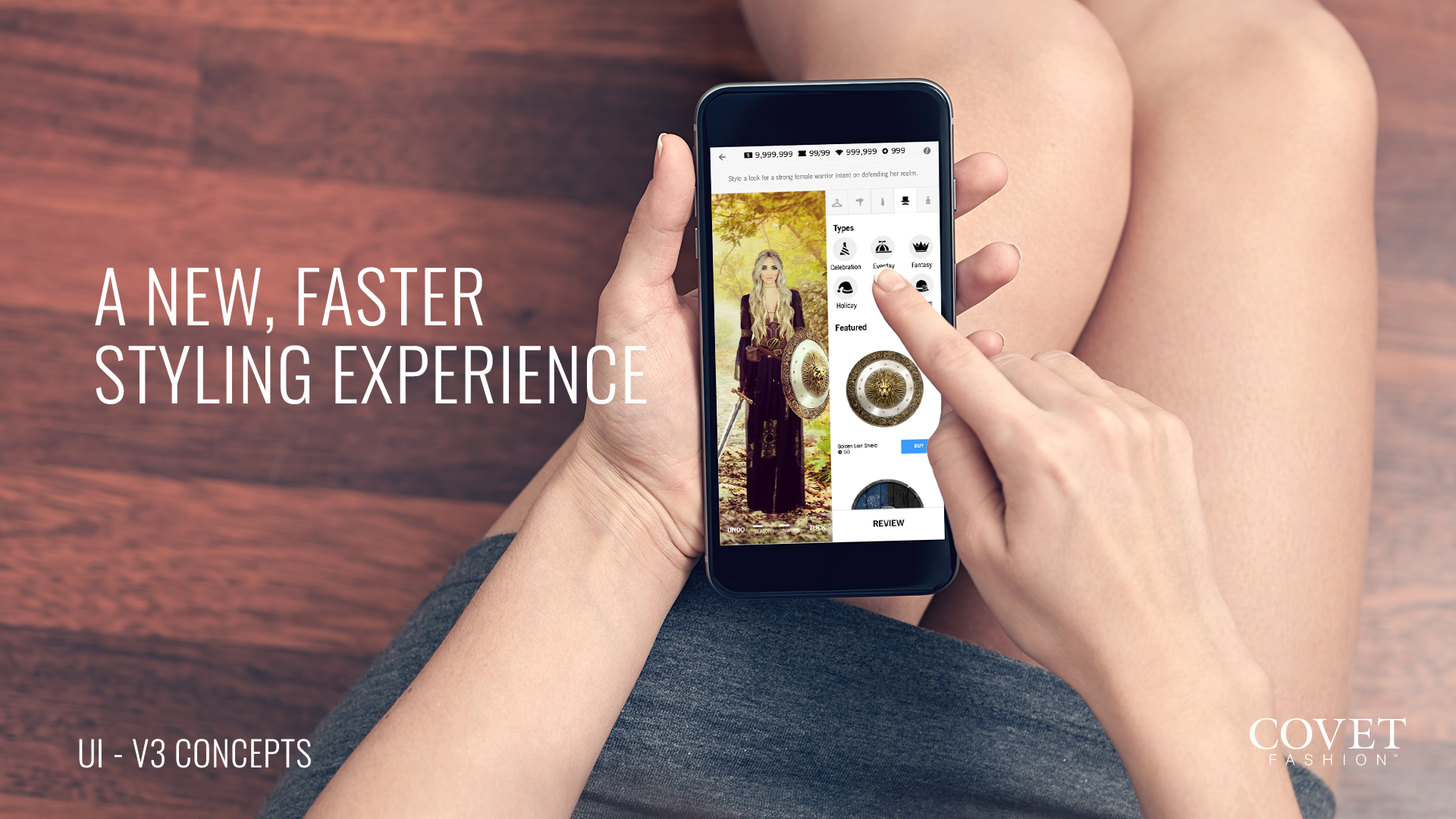 When Covet Fashion was first conceptualized the focus was on tablet users. Our expectation at the time was that players would gravitate toward the higher fidelity images and a large format experience - but as time went on we found more and more players that owned two devices preferred the hand held format over the other. Our "tablet First" methodology had to change.